District 1 of Ho Chi Minh city is the heart of the city also a center commercial and cultural. So living in this convenient area never make renter feelings disappointed. Despite the expensive cost, District 1 owns the most lavish facilities in the city. With skyscrapers office buildings, luxurious apartments, famous restaurants, luxury 5-star hotels, famous destinations. District 1 is the most livable center of Saigon. But besides the expensive houses, District 1 also has some affordable prices units suitable for average budgets.
Lifestyle – Right place for singles and expatriates
District 1 deserves to be an ideal place for singles or expatriates looking for a vibrant, bustling place, especially at night. This is also an explanation for the saying "Saigon never sleeps". It's a balanced blend of beautiful murals, buzzing bars and restaurants, yoga studios, boutique shops, shopping malls.
Where to eat ? – List 10 of the best restaurants in District 1 Saigon.
District 1 is not only famous as a playground for many young people, but also famous as the place of eateries and famous restaurants. When you discover District 1, you will easily find the most famous and delicious shops and restaurants here. Let's check out the 10 best restaurants in District 1 that you cannot ignore.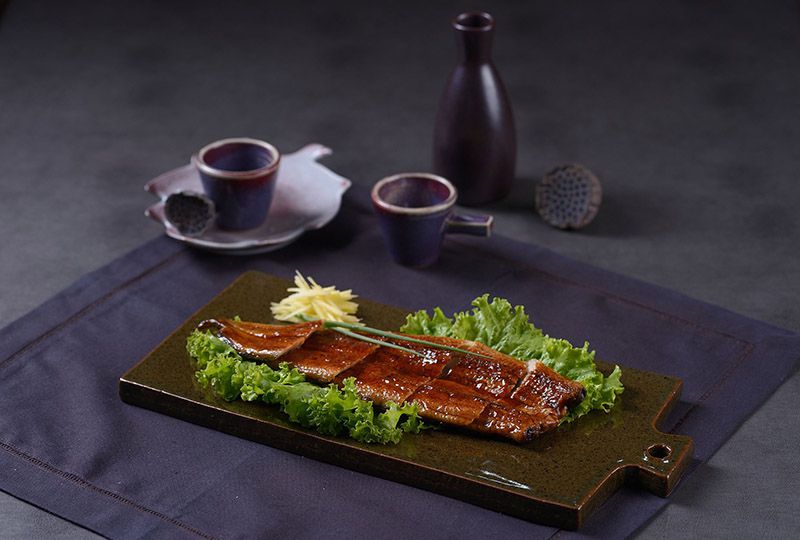 1 – King BBQ – The King of barbecue in Korean.
King BBQ serves both types, order and buffet, and no matter which option you choose, one thing is for sure is the menu of over 200 quality dishes. That is distilled from the quintessence of Korean cuisine will give you an unforgettable experience. The attraction of this restaurant comes from many secrets, which stand out as the leading ingredients and unique marinade sauce.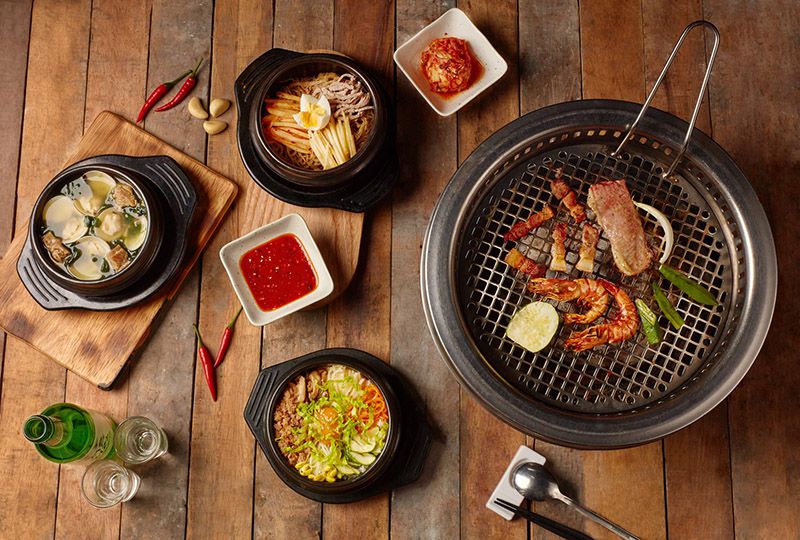 Price range: 250,000 – 350,000 VND / person

Address: 84 Ho Tung Mau Street, Ben Nghe ward, district 1, Ho Chi Minh city.
2 – Pachi Pachi – Discover the tasty of Japanese cuisine.
Pachi Pachi brings to Saigon cuisine lovers the buffet and order attractive Japanese hotpot. In particular, the restaurant also owns a special kind of Tare sauce, which gives the dishes a perfect taste in Japanese style. Diners enjoy in a modern space, full of the breath of inspiration of Cherry.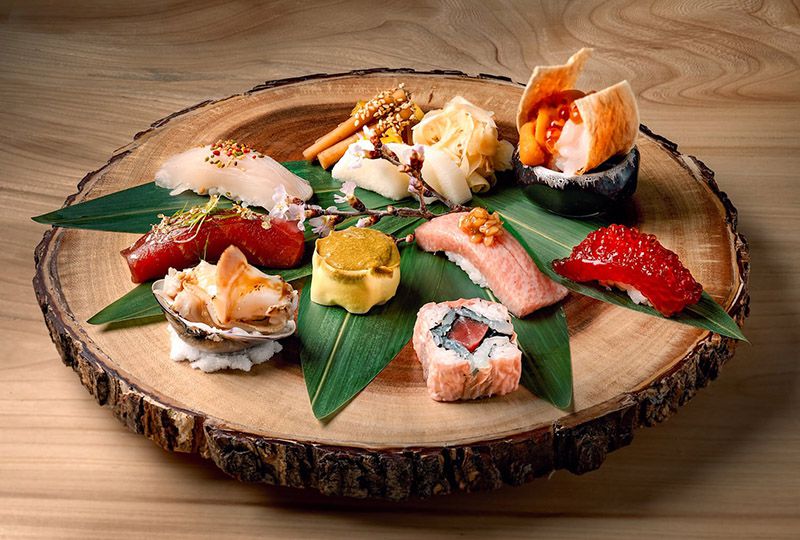 Price range: 180,000 – 250,000 VND / person.
Address: 52 Mac Dinh Chi Street, Da Kao ward, district 1, Ho Chi Minh city.
3 – Hoang Yen Buffet – Vietnamese buffet in the heart of Saigon.
With a varied menu of more than 60 lunch dishes and 70 dinner dishes crystallizing the cuisine of the North-Central-South region.  And besides that, countless street foot and rural specialties to sophisticated, unique dishes, Hoang Yen Buffet offers diners a unique and interesting culinary journey. Luxurious and sophisticated space from interior to layout and dithering are also plus points of the chain.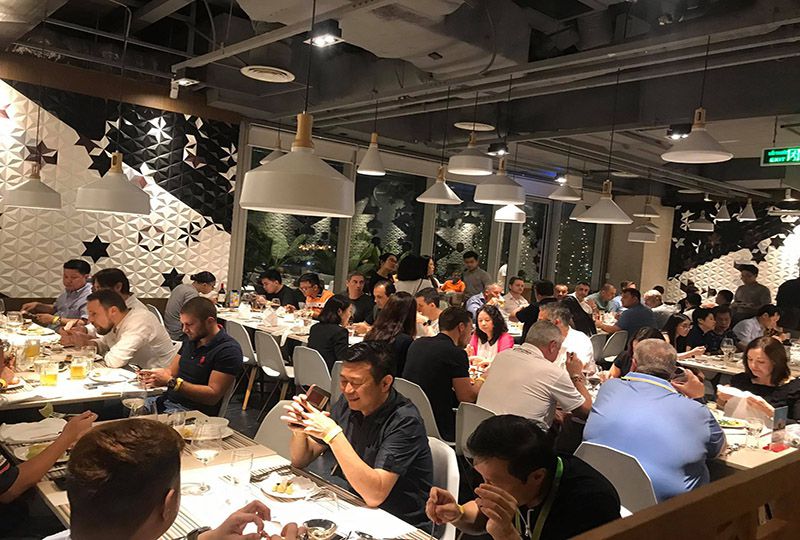 Price range: 200,000 – 370,000 VND / person.

Address: Vincom Center B, 72 Le Thanh Ton street, Ben Nghe ward, district 1, Ho Chi Minh city.
4 – Hang Duong Restaurant – Specialize in fish and seafood.
Not only famous for its space covered entirely of unique fragrant wood, but Hang Duong Quan also creates a different impression with the seafood menu. Especially, dished from prominent types are crazy – toxic – strange fish such as catfish, cow bream, pink snapper. Just come here to enjoy the wine collection and enjoying the deliciousness of the seafood.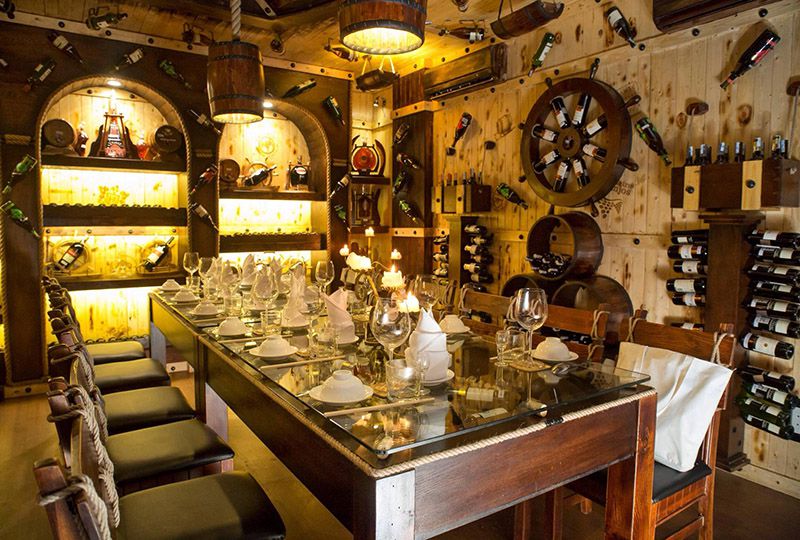 Price range: 400,000 – 700,000 VND / person
Address: 32 Ngo Duc Ke street, Ben Nghe ward, district 1, Ho Chi Minh city.
5 – Ngoc Suong Saigon Restaurant – Long-standing seafood favors in Vietnam.
This is one branch of Ngoc Suong Group with a long-standing seafood chain famous nationwide. It was also marked by a menu of seafood ingredients from famous domestic waters and shipped back in the same day. Moreover, the space is like an ancient carved castle is also unique to this restaurant.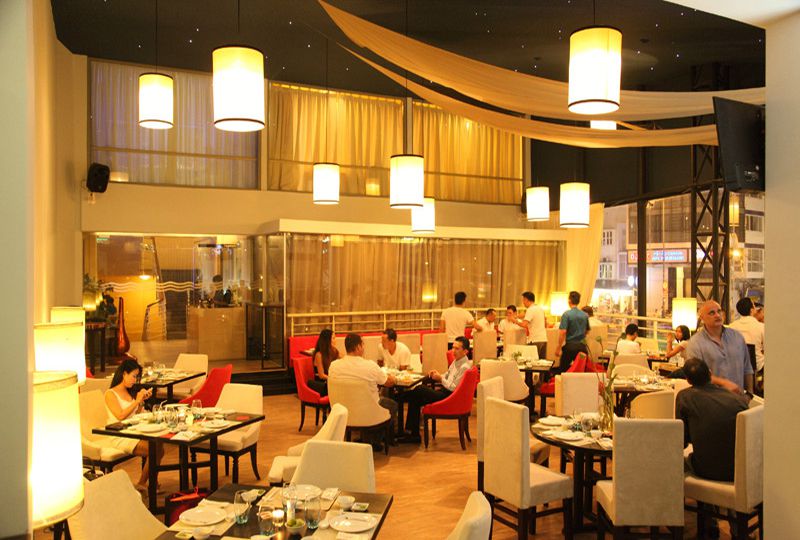 Price range: 250,000 – 450,000 VND / person.
Address: 106 Suong Nguyet Anh Street, Ben Thanh ward, district 1, Ho Chi Minh city.
6 – Lion City – Variety dishes from Singapore.
Startup with the name "Original Singapore Frog Porridge" in May of 2006, and now Lion City has grown to be the largest Singapore restaurant chain in Vietnam. Preserving traditional Singapore flavor and harmonious combination with diverse culinary cultures. Especially Teppanyaki kitchen (Japanese style) with special performances will bring you unforgettable experiences.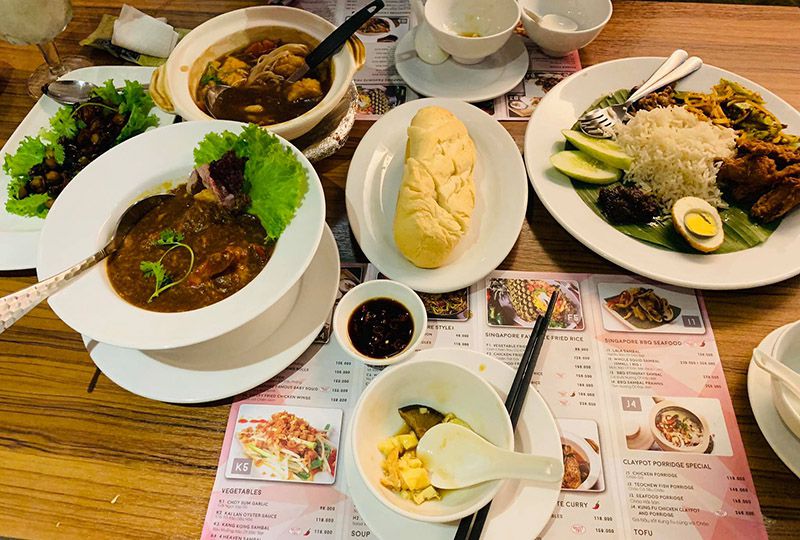 Price range: 150,000 – 400,000 VND / person.
Address: 32 Le Loi street, Ben Nghe ward, district 1, Ho Chi Minh city.
Coming to Gyu Shige, diners have the opportunity to enjoy the traditional Japanese Yakiniku grilled flavor through a rich and various menu. Not only a unique style of cuisine, but Gyu Shige also contains the quintessence of culinary origin of cherry blossoms with fresh, emotional and intact flavors.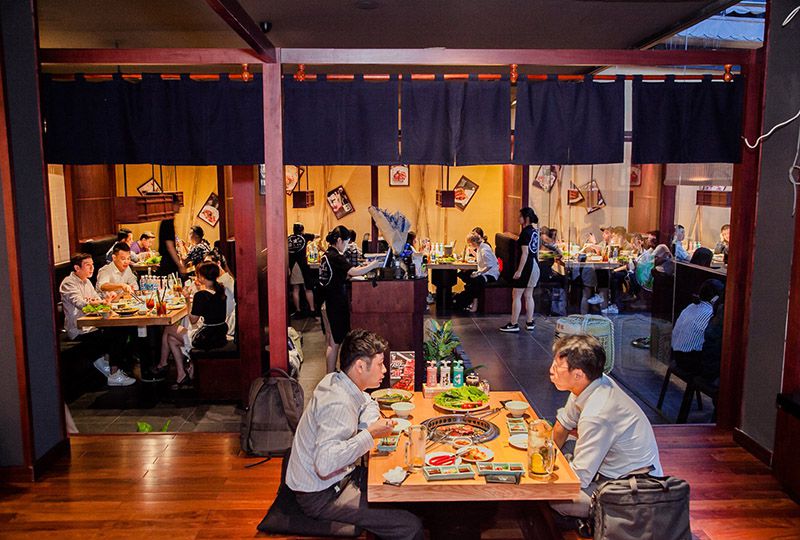 Price range: 250,000 – 500,000 VND / person.
Address: 48 Dong Du street, Ben Nghe ward, district 1, Ho Chi Minh city.
8 – Jaspas – Modern European small corner in Saigon.
Standing in the center one of the most famous street in District 1. Jaspas look like a small modern European corner full of romance that anyone passing by will be amazed to watch. Then, come inside, Asian dishes mixed, European dishes cooked properly, imported beefsteak beef, or wine and Tapas dishes of Spanish origin will ring the symphony of flavor, taste and color!
Price range: 200,000 – 300,000 VND / person.
Address: 33 Dong Khoi Street, Ben Nghe ward, district 1, Ho Chi Minh city.
9 – TukTuk Thai Bistro – Place to enjoy Thai cuisine in Saigon city center.
TukTuk Thai Bistro restaurant is a bustling little corner where you can fully feel the subtlety of modern Asia through a unique flavor of Thailand. The culinary culture of Thailand is a harmonious combination between East and West. Especially neighboring countries such as India, Indonesia, Myanmar, China, … It is a delicate blend of herbs, spices and fresh foods to create a unique, unique culinary style crystallized over the centuries.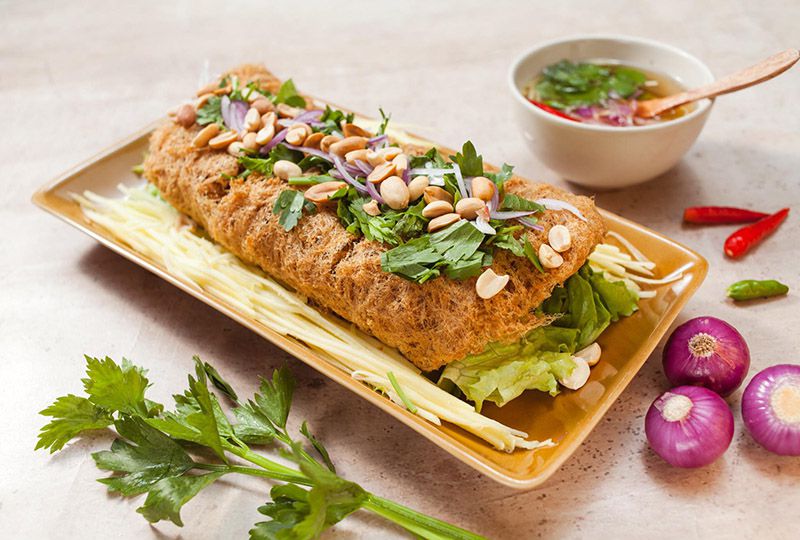 Price range: 150,000 – 200,000 VND / person.
Address: 11/17 Le Thanh Ton street, Ben Nghe ward, district 1, Ho Chi Minh city.
10 – Carmen Fine Cuisine – The fusion of Asian and European cuisine.
The daily dishes make you bored? You wanna experience a new taste but not some Europe's regular dishes. Do you know that all the gourmets in Saigon are changing their appetite to Carmen with the diverse and tasteful cuisine of the Mediterranean? From the steaming dish to the delicious soup, from complicated to simple, the cuisine of Mediterranean mixes all the typical ingredients from the prosperous land to the blue ocean to create the most high-quality and healthy dishes as possible.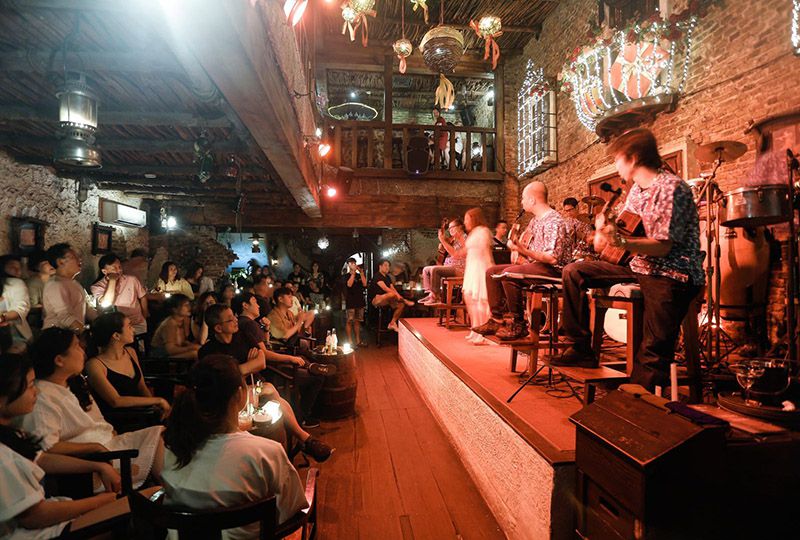 Price range: 200,000 – 350,000 VND / person.
Address: 8 Ly Tu Trong street, Ben Nghe ward, district 1, Ho Chi Minh city.
District 1 is often known as luxurious restaurants and expensive prices. However, it still has nice restaurants, delicious restaurants, and good food at reasonable prices.
 What to do? – Famous destinations in the heart of Saigon.
The weekends are made for exploring and shopping. This is why you might find yourself at the Saigon Square Shopping mall or spent more time at night in Nguyen Hue walking city. This is something that the whole family is sure to enjoy, whether you're shopping or just taking in the sights and sounds of the market.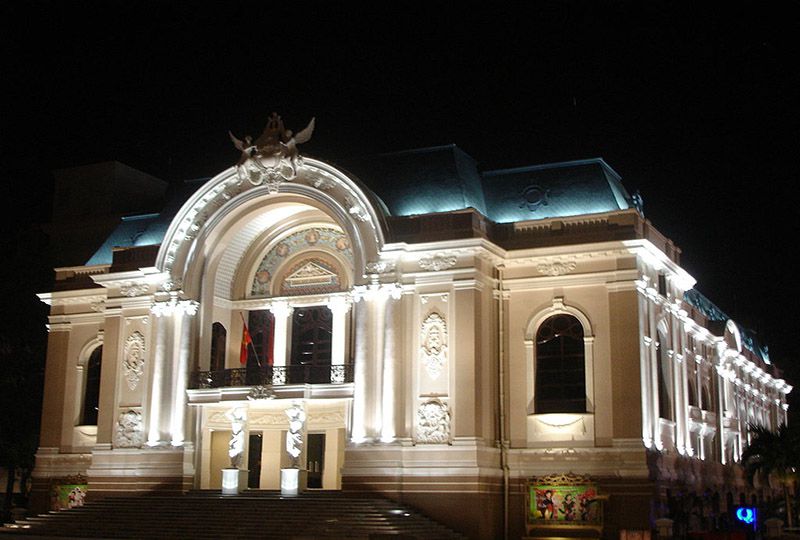 Spending time to visits those places haven't made visitors disappointed. Have famous historical sights such as: Saigon Notre Dame, Pink Church in Tan Dinh ward, Saigon Opera House. Enjoy on Reunification Palace, Ho Chi Minh City Museum of Fine Arts, Central Post Office, City Hall, Majestic Hotel,… And modern destinations such as: Bitexco Tower, Ben Thanh market, Metro station,…